Whether you own your own company, are climbing the corporate ladder or just trying to figure out how to make it through the day, it's easy to get lost in the weeds of your job. Deadlines loom, new goals are set, fires pop up and oh, there's also that life that goes on outside of work.
So I have this friend…
I had lunch with a good friend a few weeks ago, and while of course it was an excuse to catch up over mac & cheese and trade advice about how to get our kids to eat their vegetables, she brought up an interesting goal. She's incredibly successful and happy in her job, but she has come to the point in her career where she is ready to once again stretch her knowledge. She's looking for classes and real world experiences to add new skills to her portfolio.
It led to a discussion about the changing world of public relations. It's not just sending out press releases anymore. The media landscape is rapidly changing, and PR professionals need to adapt.  Even 10 years ago, you couldn't do just one thing to be successful. Fast-forward to today, and you see the exponential impact digital marketing has added to the mix.
Loosening the purse strings
But that's actually not what I intended to write this blog about. Last month, I too made the financial decision to invest in myself and my team. I have sent members of my staff to many conferences, including business to consumer marketing, crisis communications, creative writing and special events. However, in 13 years, I never attended a conference outside of Tulsa. I didn't want to spend the money, and I didn't have the brain space. Until last month.
2016 was a year of people growth for Resolute. We expanded from two full time employees to eight employees, two interns and numerous dedicated contractors. In 2017, it feels like we are coming of age. I have often said that when we were two people, I had a much better idea of what I was doing as a business owner. The formula was pretty simple. Do good work, and don't go crazy when you start making money because you're going to need it someday. (Like, say April 15)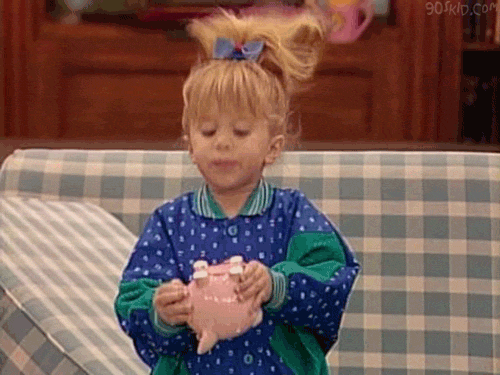 Now that we are eight people, it's a different ballgame. Our clients are happy, work continues to come in, and there is a clear air of excitement amongst our team, but a nagging question remains. How do other people do it? That's why I stepped outside my comfort zone, attending a conference focused on PR agency owners.
Was it cheap? No. Was it worth it? Every penny.
And I came back to the office like this.
A fork in the road
I realized that I had come to a point where I needed new knowledge. And while I could sit up late at night researching and asking people for free advice, the truth was that I needed to invest in myself and my company to take things to the next level.
I think the same is true of when you are trying to decide whether it is time to engage a firm. Yes, it costs money. But it is also an investment worth making when you are ready. Even if you had all of the PR and marketing knowledge in the world, you only have so many hours in the day. And even if you have the most capable staff in the world…they too only have so many hours in the day. If you want to take things to the next level, you have to get outside of your comfort zone a little.
The agency stigma
"But why not go cheap and hire a new grad? Agencies are overpriced and don't deliver value."
We hear that one a lot when we first start talking with businesses. What they quickly learn is not all agencies are created equal. There are agencies who truly want to see you succeed and stand by their work. They are not going to recommend the same thing for everyone, because every industry and business is different. And you will get more than your value because you will have the power of an integrated team of PR professionals, designers, developers and marketers behind you. At Resolute, we truly mean that we're going to treat your dollars like they are our own. If you don't believe us, talk to Natalie. If you can't prove results, it's game over for her.
So if you've been thinking that this is the year you want to invest in yourself, your company or your team, we hope you'll think of Resolute. We may be your whole marketing team, or we may be that support system you need to take your own team to the next level. Either way, we are here, and we are ready.